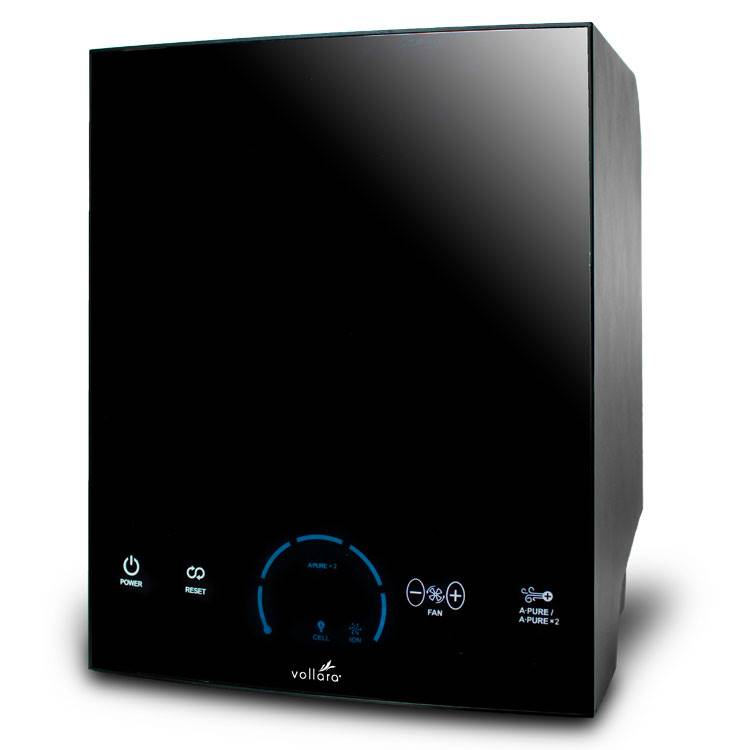 AIR & SURFACE PRO
The Most Powerful Surface and Air Cleaning Technology Ever Discovered.
Safe hydrogen peroxide molecules quickly eliminate viruses, bacteria, germs, mold and allergens from indoor surfaces and air!
Peace of mind protection for up to 3,000 sq.ft.
Safe for people and pets — NO FILTERS!
And completely non-toxic
See the only product with ActivePure Technology cleared by the FDA as a Class II Medical Device
Features
This compact air purifier uses ActivePure® Technology to destroy odors, eliminate smoke and reduce contaminants in the air.
Positive and Negative Multipoint and RF Ion Generation

Five-speed fan

LCD display

HEPA and Activated Carbon Filters

Maintenance reminders

Replaceable ActivePure® Cells

Removable rear grill

Universal Power supply with cords
Overview
kills 99.99% of all viruses in just 15 minutes and kills 99.9999% viruses in one hour including the toughest viruses such as RNA MS2 virus in the air and on all surfaces in a space up to 3000 square feet according to FDA tests

New and improved ActivePure® Cell design delivers ActivePure® faster

Reduces airborne and surface contaminants

Freshens air and removes odors in stale environments without the use of ozone

UVC light mimics cleansing

Reduces dirt and dust from the air

Positive and Negatively charged ions reduce small particles and airborne pollutants
Space Technology Hall of Fame Honoree
ActivePure® Technology was inducted into the Space Technology Hall of Fame alongside many other amazing technologies such as GPS, satellite radio technology, LASIK, cochlear implants and more.
​24/7 Air & Surface Protection
AcitvePure cleans countertops, door knobs, toilet seats, toys, medical equipment, hospital operating and waiting rooms and even rids odors from cooking, shoes and pets.
Your space will smell and feel like fresh air from nature!
Easy Setup & Use
Simply unpack, turn on and enjoy safer air and surfaces with no filter replacement required.
Nature Fresh Indoor Air
Eliminate airborne pathogens, particulate, dust, and odors quickly and safely.
ActivePure is the most powerful air and surface purification technology ever discovered!
Assure your space is safe, protected and disinfected.
Learn how NASA originally developed this breakthrough technology, watch 5 minute PBS story below.
Pathogen Protection
Hydro-peroxide molecules proven to kill 99.9999% of air and surface pathogens.
Covers 3,000 Square Feet
ActivePure scrubbing molecules are stable in air for minutes to cover large areas.
No Filters, No Ozone
Filter-less technology repels particulate away from breathing space, providing pristine clean air.
Clean Surfaces and Air
Most powerful technology ever discovered, 24/7 safe for people and pets..
Sleek, Compact, Quiet
Attractive non-intrusive design compliments your space, small footprint and whisper quiet.
Natures Negative Ions
Abundant negative ions just like at waterfalls, forests and the ocean clean air and reduce stress.